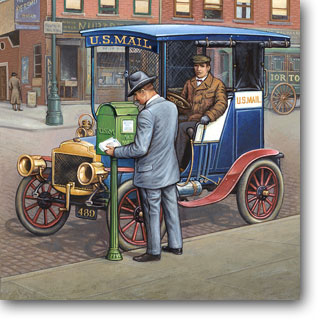 Mailing Address

Musicians, publishers, distributors, and record companies wishing to send compact discs, sample media, books, music hardware and DVD video for review may send product to the following address:

Alternate Music Press
P.O. Box 2286
Ringwood North
Victoria, Australia 3134





FAQ on Reviews
Question: What are the chances of my recording getting reviewed in AMP?
We have space to review about 5-10%, at best, of the discs submitted to us. We try to strike a balance between major-label, indie-label, and self-released albums. We do not review demos, nor are we able to give you personalized feedback.

Q: Will you listen to MP3 files, or follow links to our website?

No. As a practical matter, there are so many CDs already in our offices waiting to be listened to that it would be grossly unfair to jump electronic submissions to the head of the class.
Q: How can I find out whether a review is running in the magazine?
The best way is simply to check the magazine frequently, or look up the new review listings on the front page. Sometimes it may take us two or three months to get around to reviewing a disc; any longer than that, though, probably means we've decided not to review it.
* Please DO NOT send rock, alternative, or pop music.
There are hundreds of other magazines online,
and in print format, which cover these genres.