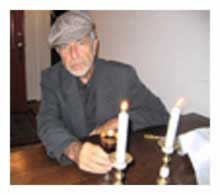 Happy Birthday, Leonard!
by Ben Kettlewell
Leonard Cohen celebrated his 70th birthday in October, 2006 with the recording of his album, Dear Heather.

This album, on the Columbia label (Cohen has been with Columbia for 37 years), will be released world-wide on October 25/26, 2006. Produced and engineered by Leanne Ungar, the new album features twelve new studio recordings, as well as a live recording of the Pee Wee King/Redd Stewart country standard "Tennessee Waltz." The album starts out with a classic poem, written by Lord Byron, called "Go No More A-Roving", set to music by Leonard Cohen, with a brilliant arrangement by Sharon Robinson.
The song, "Because Of" is an introspective look in the mirror, with Leonard focusing on his relationships with the women in his life. This song reveals his reverence for life and exposes the fragility of old age:
Wherein I spoke of their mystery
Women have been
Exceptionally kind
To my old age.
They make a secret place
In their busy lives
And they take me there.
They become naked
In their different ways
And they say,
"Look at me, Leonard
Look at me one last time."
Then they bend over the bed
And cover me up
Like a baby that is shivering.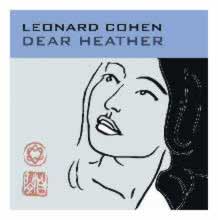 "On That Day", words and music by Leonard Cohen and Anjani Thomas, is a thought provoking and plantif narrative revolving around the events of September 11, 2001. As always, Cohen's lyrics really draw you in and make you think.
Some people say
It's what we deserve
For sins against g-d
For crimes in the world
I wouldn't know
I'm just holding the fort
Since that day
They wounded New York
Some people say
They hate us of old
Our women unveiled
Our slaves and our gold
I wouldn't know
I'm just holding the fort
But answer me this
I won't take you to court
Did you go crazy
Or did you report
On that day
On that day
They wounded New York
"Villanelle for Our Time" is like a trip to a smoke-filled Paris night club on the West Bank back in the 1950's. Cohen's deep husky baritone reciting poignant lyrics is well juxtaposed against a barely audible piano, a mellow stand-up bass (a la Mingus) and brushed snares.
Anjani Thomas, who accompanies Cohen on eight of the 12 songs, brings a perfect balance to his rumbling vocals with her delicately soft voice.
A good musician opens a window into their own soul and lets the listener peer in. A great musician opens a window into the soul of the listener. Leonard Cohen does both with his music, through the power of his message and the sincerity of his delivery. The man puts his heart and soul into every song on "Dear Heather" and you can feel it. At age 70, ...as Brando said he could have been in A Streetcar Named Desire, ... Leonard Cohen IS a contender.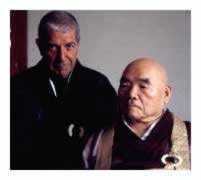 In the spring of 1999, Cohen left the Zen Center of Mount Baldy, where he had been living for several years as Zen monk Jikan (Silent One). Many poems in his book "The Blackening Pages" were written during his years on Mount Baldy. Now Cohen lives and works in Los Angeles. His recording, "Ten New Songs" received great acclaim on its release in September 2001. Cohen has also been working on a new book, "Book of Longing", a collection of previously unpublished poems and drawings, many of them written and drawn on Mount Baldy and in India. The title is from a lyric in the "Ten New Songs" song "That Don't Make It Junk." It is not known when the book will be published as it was first referred to when he was awarded the Order of Canada, the country's highest civil honor, in January 2003.
His hero is Federico García Lorca, after whom his daughter is named: "She's a lovely creature, and very inventive. She really deserves the name." He said it took him 150 hours to translate a poem he wrote for Lorca's into the song "Take This Waltz", on his "Ten New Song" CD.
Despite the ups and downs of his long career, Cohen's huge fanbase has remained committed - ensuring there will always be an audience for his somber take on life.
Further information:

website: http://www.dearheather.com
and http://www.leonardcohen.com/