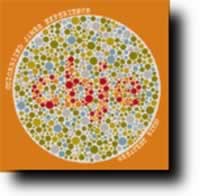 Colorblind James Experience
'Greatest Hits'
(Stubdaddy Records SD-002)
If you took Commander Cody, Lyle Lovett, Dan Hicks and his Lost Planet Airmen, and Room Fool of Blues, and put them in a blender, you'd probably end up with something like the Colorblind James Experience; humor, great lyrics, and tasty licks.
These guys know how to spin a song! The Colorblind James Experience is an eclectic folk-rock outfit that hails from Rochester, NY.
The band mixes jazz, blues, rock, Tex-Mex, polka and other musical styles with the witty humor and lyrics of leader Colorblind James.The Greatest Hits album is culled from songs spanning 20 years, and 6 albums.
The band has such an original sound I can't possibly attempt to place a genre name on it except the generic "eclectic."
But, Colorblind James is all but generic. The band keeps you entertained with their passion for the music and their not so serious approach at life. Never underestimate this band for a moment, because the instant you do, they will blow you away. This CD is great fun from beginning to end.
The cuts....................
I'm Considering a Move to Memphis, A Different Bob, Fledgling Circus, Buster Cornelius, That' Entertainment, Wedding at Cana, Oh Come Now, Colorblind's Night Out, Call Me Sometime, She Took the Ring Off a Dead Man's Finger, Solid! Behind the Times, In These Days Ahead, I Could Be Your Guide, I'll Never Get Tired, Stranger, Call of the Wild, Colorblind's Reel, I Hate This World Sometimes, Let's Go Back

Review by Ben Kettlewell
information:
website: http://StubDaddy.com/
email: CBJE@StubDaddy.com